Extreme Power of Health Optimization
Health Optimization Offers the Following Advanctages:
Predictable cure for chronic diseases and cancer.
Extend lifespans.
Deliver health benefits (>1000 times of nominal ratings).
Is the safest.
Measures for surviving human evolutionary crisis.
Is the cheapest if society builds inftracture.
Dramatically improve life quality
We explore theory, infrascruture, practicing skills, etc.
Disruptive Discoveries: Flaws in Foundation of Medicine:
1. Dualism was rejected in all ancient medical systems. Holistic health model always stresses the role of mind in healing diseases.
2. Dualism was never proved to be valid as far as it is referenced in personalized medicine.
3. Dualism was rejected by tens of thousands of medical studies concerning emotion, chronic stress, etc. published after 1980 [some studies were cited in article 4]. This line of evidence is conclusive.
4. Emotional roles such as chronic stress are recognized as cause factors of virtually all chronic diseases. This is found even in medical texts and medical research articles.
5. It is common sense that emotional distress can instantly ruin personal health, and emotional counseling can be a better healer for some mental diseases.
6. Dualism was further rejected by the theory on the roles of Central Nervous System on chronic diseases (Wu and Zha). This theory implies that chronic diseases cannot be cured without active mind participation. A cure is also a retaining the memory of the Central Nervous System.
7. The roles of mind and emotional health are recognized by a large number of famous health quotes such as those of Deepak Chopra, Buddha, Philip Stanhope, Naomi Judd, Ralph Waldo Emerson, Naval Ravikant, William Penn, Dalai Lama, Marcus Tullius Cicero, James H. West, Joseph Addison, etc. Their points of views are based on personal experiences or observations that are accepted by population. Their probative values are much higher than conclusions from randomized controlled trials, which can produce false and misleading findings due to indiscriminate application of treatments, inability to address interfering factors, inflation of error variances, plus misuse of statistical analysis.
Dualism was correct only in the sense that mind of a person does not affect the health of other persons. However, it is obviously wrong if mind is concerned with the same person. Although mountains of evidence is available to refute this obsolete theory, we will collect and store evidence in the database.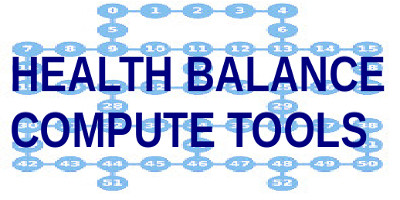 Double Research Productivity at Half Time
This website embodies a new research paradigm: collecting information only once and developing any solution once, but making them available for use forever. It thus eliminates endless reinventing the wheel (e. g., searching information, reinventing solutions and tools, rediscovering things, relearning concepts, etc.). This website embodies two-lines of smart technologies: a versatile web-based database management system and a searchable and expandable computing system which is capable of solving everything that could be solved. Those technologies can dramatically raise overall productivity in research, product designs, production optimization, system optimization, and education. The first line of technology changes traditional model that information is collected, stored, processed, and shared managed through online access. The second line of technology changes how problems are solved. It allows anyone to create solutions on a server-based computing system that hosts millions to billion of application problems so that any authorized users can use them to solve any mathematical, numerical/ empirical, theoretical, modeling, statistical, designing problems in the shortest time possible. With this system being deployed, researchers can spare 90% time that would be used to repeat same tasks that have been done thousands to millions of times. The technologies are reflected in the following U.S. patent numbers: US9105005; US9977669; US10069892 B2, a newly allowed U.S. patent and several issued foreign patents. Both technologies are available for licensing with all start-up programs being free.
The technologies implemented in this website (but not the content) is available for licensing with all original programs. In addition, we have other patents: US9361464: A Versatile Log System US9342505: A Translation Protocol US8972845B2: Document Review System US10,430,903 B2: Document Review System US8935266B2: Name Search Algorithm

To end the era without cure and the panics caused by failed medicine, we have written books on longevity, heart diseases and cancer (many will follow), all being based on health optimization principles in personalized medicine. The treatments for curing chronic diseases are characterized by the features of multiple factors, holistic rate balance, and long-term effects. All treatments are based on ancient healing principles that once were used in all medical systems for thousands of years AND millions of medical discoveries that have been published in the last half a century. Our HOE model is contrary to the medical model and is intended to complete and eventually replace medical treatment methods in a long run. However, before the laws are changed, our research activities are not eligible for receiving federal, state, and public funds. Strangely, all private organizations volunteer to recognize only medicine built on flawed foundation. Due to influences of U.S. tax laws, the nation recognizes and promotes only this flawed medicine. The great number of invisible legal fibers have the effect of promoting the flawed and harmful reductionist, population-based, disease-based and drug-based medicine which can cure no chronic diseases, but excluding, forbidding, banning, and discrediting real science-based medicine or health art that can cure chronic diseases. Our findings on randomized controlled trials [See article 1 on the left] and the brutal roles of cancer treatments [articles 2, 5 on the left] can never come from the medical model. Unfortunately, what we have disclosed is only a drop of water in a sea. We have massive works to be done for your benefits and the benefits of the mankind. The fact that medicine labels every chronic disease as incurable reveals its problems in the foundation. You are kindly asked to think what is wrong, and how to fix the medical system. You can do your part to support our cause to end the incurable era for your future benefits.To see the full page, click
here
Our Books on Longevity
Rediscover Health Wisdom
1. All chronic diseases are caused by imbalance in biochemistry and structure. Too much and too little of most things are bad. Binary disease definitions are useful only for addressing acute diseases, but wrong for chronic diseases.
2. Any treatments from population trials most probably do more harms than good in treating chronic diseases. Ten percent response rate seems to be the highest while drug side effects are uncertain.
3. Do not imitate what another person does in curing chronic diseases unless your health condition and illness are identical to or very close to his or hers. Sometimes, the same measure can have exactly different results.
4. Do not trust evidence from population trials because such evidence is either wrong OR inapplicable to any person. Population-based medicine is the main reason for the failure of medicine.
5. If a disease is cured by altering biochemical and cellular progress speeds, anything can be cure, including air, water, body temperature, or management of emotion. The real problem is those measures work very lowly.
6. In healing chronic diseases, do not attempt to evaluate benefits by evaluating how one feels in a short time window. Most people could not tell whether something works or not by subjective feeling. Objective tests generally cannot tell incremental improvements in a short time. In addition, it is possible that best cure may cause one to feel bad around the time of application.
7. Natural compounds found in the food chain are safer than synthetic drugs because the latter have not been selection pressure in evolution. Currently, clinical trials, side effect evaluation methods, follow-up time, side effects reporting systems all have serious flaws. We need to figure out what have caused incidence rates of autoimmune diseases, kidney failure and cancer.
8. Do not try to consume only the best a few food items. Anything can be best when it is in obvious deficient and anything can be bad if it is in great surplus. How a thing affects personal health depends on many of other factors and personal health conditions. Keeping trying a list of best things may ruin health.
9. Emotional state affects health conditions. Happy emotional state is vitally important to health. There are millions of articles on the roles of chronic stress and emotional conditions on personal health. When disease-causing risks in the modern times are high, emotional wellness is vitally important.
10. No single factor, measure, or drug can extend lifespan unless one knows how to avoid common causes of death including diseases, extreme life stress, slowly realized drug side effects, adverse physical conditions, etc. One major mistake on a decision on a risk-taking activity, three hishaps, or several small mishaps plus a bad luck may cause death.
11. Achieving personal health does not depend on newest discoveries, but finding right methods, right advises, and right tools that might have existed decades or even centuries. The true benefits of most new treatments cannot be determined until decades later.
12. Good health cannot be achieved by following descriptive advice on a subjective scale. Imbalance is an objective property that does not depend on subjective belief. To correct an imbalance, measure must be sufficiently large to alter the imbalance in a right direction toward balance. Right amounts do not depend on subjective belief. Although precision medicine does not work on real human beings, but effective measure must have real corrective effects. For this reason, measures must be evaluated by using objective numbers for most but not all health issues.
13. Medicine is tightly controlled by its legal framework and influences the world by scientific validity. However, all key presumptions including dualism, reductionist research model, population-approach and binary disease definitions were adopted without proof of validity. When the model is remote from real human beings, research findings from such a model will not work on real human beings. Legal correctness does not guarantee scientific validity of medical treatements.
How to Use Configuable Database.
The database application allows an authorized user to configure different database tables for storying, sharing, validating, searching information from any client computer. For example, it can store millions of important citations for references, host detailed description of symptoms for diseases, drug side effects for drugs, common pollutants in foods and natural products, etc. This database help users to dramatically save time for managing health information.
Search Databases

Campaign
Articles and Analysis for Ending the Incurable Era


Wonder Cures
Explore Healing Wonders that were used from ancient times and explore their mechansim in real-science framework.

Failure of Medicine
Research articles, opinions, observations to show why reductionish science fails in medicine.


Symptom Registry
Colecting symptoms for various chronic diseases so that the information will enable people to estimate risks for various kinds of imbalances or chronic diseases.


Common Law Vasteges
Collection of all studies on the influences of common law on the foundation of science.
Health Optimization Implied by Famous Quotes
Introduction: In light of rigid proof of the flaws in research model and inability to determine weak effects, we must rethink health wisdome which recognized for long time in different cultures. Those following quotes collectively reflect the truth about health. Health is achieved only in a holistic system where body and and mind is in harmony and chemistry and structure are in balance. Restoration of health is governed by the laws of nature, but not the laws of man. Those quotes by the greastest men and women cover most important principles in Health Optimization art in personalized medicine.
1. "Health is not valued until sickness comes." Thomas Fuller
2."The doctor of the future will give no medicines, but will interest his patients in the care of the human frame, in diet, and in the causes and prevention of disease." Thomas Edison
3."Your health is what you make of it. Everything you do and think either adds to the vitality, energy and spirit you possess or takes away from it." Ann Wigmore.
4."When the heart is at ease, the body is healthy. Chinese proverb. This quote explains why an easy mental state is important to physical health.
5."It is health that is real wealth and not pieces of gold and silver." Mahatma Gandhi
6."He who has health has hope; and he who has hope has everything." Arabian proverb. When health is done, we have nothing.
7."A life without health is like a river without water." Maxime Lagace
8."A fit body, a calm mind, a house full of love. These things cannot be bought - they must be earned." Naval Ravikant
9."The secret of health for both mind and body is not to mourn for the past, not to worry about the future, or not to anticipate troubles, but to live in the present moment wisely and earnestly. Buddha
10. "It is exercise alone that supports the spirits, and keeps the mind in vigor." Marcus Tullius Cicero
11. "Nobody can be in good health if he does not have all the time fresh air, sunshine and good water. Flying Hawk (Native American saying)
12."Life is like a tree and its root is consciousness. Therefore, once we tend the root, the tree as a whole will be healthy." Deepak Chopra
13."True friendship is like sound health; the value of it is seldom known until it is lost." Charles Caleb Colton
14."Good humor is the health of the soul, sadness is its poison." Philip Stanhope, 4th Earl of Chesterfield
15."Sickness - nature's vengeance for violating her laws." Charles Simmons
16."After dinner rest a while; after supper walk a mile." T. Cogan
17."The greatest of follies is to sacrifice health for any other kind of happiness." Arthur Schopenhauer
18."Good health and good sense are two of life's greatest blessings." Publilius Syrus
19."Your body hears everything your mind says." Naomi Judd
20."When a man is ill his very goodness is sickly." Friedrich Nietzsche
21. "Health is the first muse, comprising the magical benefits of air, landscape, and bodily exercise on the mind." Ralph Waldo Emerson
22."There is one consolation in being sick; and that is the possibility that you may recover to a better state than you were ever in before." Henry David Thoreau
23. "The only way to keep your health is to eat what you don't want, drink what you don't like, and do what you'd rather not." Mark Twain
24."Healthy citizens are the greatest asset any country can have." Winston Churchill
25."Water, air, and cleanness are the chief articles in my pharmacy." Napoleon Bonaparte
26. "We do not stop exercising because we grow old - we grow old because we stop exercising." Kenneth Cooper
27. "In a disordered mind, as in a disordered body, soundness of health is impossible." Marcus Tullius Cicero